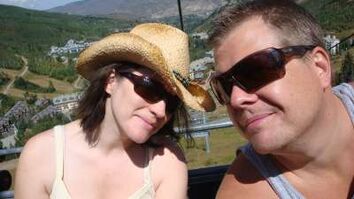 Dana Vagg is co-host of The Shakespeare Sound from The Ministry of Shakespeare on The Frogpants Network. She can juggle three small oranges. She once taught a Bernese Mountain Dog the Ghost of Hamlet's Father speech.
She also happens to be a nationally recognized theatre director.
She's kept herself busy acting, directing and teaching in several places from London to L.A. Studying at the Royal Academy of Dramatic Art in London was a particular highlight, but nothing lights her fire like performing for, directing or teaching Shakespeare to students of all ages (age 5 to 85 and looking to expand!) No venue is off-limits: university theatres, public libraries, juvenile detention centers, walk-in coolers, lettuce farms... There's no saying "No" for Dana where Shakespeare is concerned!
Ad blocker interference detected!
Wikia is a free-to-use site that makes money from advertising. We have a modified experience for viewers using ad blockers

Wikia is not accessible if you've made further modifications. Remove the custom ad blocker rule(s) and the page will load as expected.