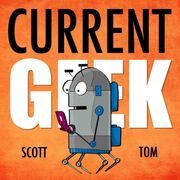 List of Current Geek Episodes - Podcast Homepage
Scott Johnson & Tom Merritt began this show with a combination of long and short weekly episodes. The short form episodes aired Monday, Weds, and Friday. The hour long episode aired each weekend. The weekend episode also aired on TWiT Live every friday night at 7pm Mtn time.
On The Morning Stream episode 222 on March 14, 2012, Scott and Tom announced that Current Geek the show would be retired and replaced on the Frogpants lineup with Autopilot. Current Geek becane a weekly segment on The Morning Stream.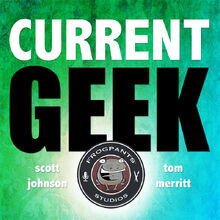 It was announced on TMS in late 2013 that Current Geek would return as its own podcast!
Ad blocker interference detected!
Wikia is a free-to-use site that makes money from advertising. We have a modified experience for viewers using ad blockers

Wikia is not accessible if you've made further modifications. Remove the custom ad blocker rule(s) and the page will load as expected.