List of BOOP! Episodes - Podcast Homepage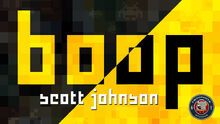 Hosted by Scott Johnson, this is a twice-weekly look at the latest gaming headlines and commentary from around the games industry. Out every Monday and Thursday! Occasional interviews and other goodies await those brave enough to subscribe!
Ad blocker interference detected!
Wikia is a free-to-use site that makes money from advertising. We have a modified experience for viewers using ad blockers

Wikia is not accessible if you've made further modifications. Remove the custom ad blocker rule(s) and the page will load as expected.