mp3 download link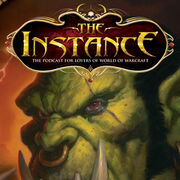 Big News Of The Week
Edit
Money Money Money Money! MONEY!
Edit
Upper Deck has announced that in their final WoW TCG tournament this year, the World Championship, they are awarding a $100,000 prize. You heard me correctly – the top winner will take home one hundred grand. This is a mostly invitational tournament, but you might still be able to play your way in.
And Upper Deck also reminds us that November is release month for the upcoming March of the Legion expansion, and they're going to hold a sneak preview of all the new cards on November 17th at a store near you.
Rumors and Scuttlebutt
Edit
We Get Results, And By "We", I Mean You.
Edit
And by "you", I mean the uproar these past two weeks over the announced price of bag space in the forthcoming guild banking system. In Blizzard's original patch notes for the PTRs, the final two bags in guild banks were to cost 5k and 10k Gold; now its 2.5k and 5k Gold.
In Patch 2.3, You Can See The Fish
Edit
Over at El's Extreme Angling, we learned this week all about the many tweaks and improvements coming to the noble profession of fishing.
-A couple of new fish
-A couple of new cooking recipes to go along with the new fish.
-Catch the Tracking Journal to learn the new 'find fish' skill.
-According to players on the PTR, in Azeroth and at low levels, it appears that the drop rate for random greens caught via fishing has increased.
Town Cryer
Edit
Keegan C. writes:
Hey guys, I was listening to one of your shows and someone mentioned training points. Now I have seen that I have over 100 training points and I have no idea what to do with them or if you are supposed to do anything with them. Do you use them to upgrade your pets or something? If so how do you use them?
Flamestriker on Fenris writes:
It would be nice if each class had a quest-type class-exclusive mount in addition to the ordinary buyable mounts. Am I alone in this thought?
Drop Of The Week
Edit
Where Do You Keep Your Utgarde?
Edit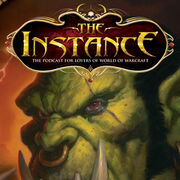 Blizzard's spanking new in-depth look at Utgarde Keep, which they released it in secret a couple of days ago, and is now publicised on their front page.
Ad blocker interference detected!
Wikia is a free-to-use site that makes money from advertising. We have a modified experience for viewers using ad blockers

Wikia is not accessible if you've made further modifications. Remove the custom ad blocker rule(s) and the page will load as expected.