mp3 download link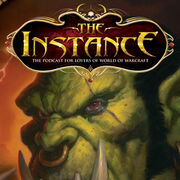 Big News Of The Week
Edit
BlizzCon Only Six Days Away!
Edit
We know a lot of people who are getting fired up about this big event, including our very own Patrick from France. For those of you lucky enough to be holding tickets, Blizzard has posted a BlizzCon Survival Guide. Here are the points that struck us as being the most important:
-Get Your Badge Early: Beat the rush by coming on Thursday.
-Get to the live events early: The developer panels and the tournaments were heavily attended at the first BlizzCon.
-Don't wait until Saturday to get your stuff from the BlizzCon Store
-Stay for the costume contest
-Check the BlizzCon Forum
Rumors and Scuttlebutt
Edit
We Need More Statues!
Edit
In case you forgot, there's another little convention going on right now called ComicCon. Yesterday at San Diego, Sideshow Collectibles revealed their World of Warcraft Diorama# 1, available now via pre-orders. They proposed a delivery of Summer 2008, and BlizzPlanet has pictures of the *unpainted* work.
World Of Warcraft On Network Television?
Edit
This Sunday afternoon, July 29th, the World Series of Video Games is coming to network television.
Things You Wish Were In WoW
Edit
This is no new topic to this show, or anyone, but Granada from Emerald Dream started an epic thread on the WoW forums this week by simply starting a list of things from other games that a reasonable person might want to see in Warcraft. Hundreds of people piled on, and there are some very good suggestions in there! Some things that jumped out for us:
-More player customization… hairstyle/face options, different body types.
-Ability to customize armor *color*
-Music performance, a la LOTRO.
-Fully automated NPCs that could be hired to fill out party slots.
-More hearthing. Think Diablo 2.
Drop Of The Week
Edit
The New And Improved Petopia
Edit
It's where the hunters go. Petopia has gotten a code update. The site has been brought over into CSS, and there are a few navigation changes that might make it easier for you to find the pet of your dreams.
Big congratulations to Mania from Mania's Arcania, who brought about the improvements.
Ad blocker interference detected!
Wikia is a free-to-use site that makes money from advertising. We have a modified experience for viewers using ad blockers

Wikia is not accessible if you've made further modifications. Remove the custom ad blocker rule(s) and the page will load as expected.