mp3 download link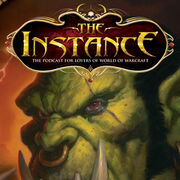 Big News Of The Week
Edit
At E3, Blizzard Drops The Bomb On Me, Baby
Edit
According to Andrew Park at Gamespot, Blizzard spent a part of E3 hyping a forthcoming new instance for WoW, and it is none other than Zul'Aman, the warrior home of the Trolls.
It's going to be a 10-man dungeon.
Harder than Kharazan.
Requires no keys or attunements.
Will contain quests that send you back in repeatedly.
Will have timed 'rescue' quests.
What Else Did Blizzard Announce At E3?
Rumors and Scuttlebutt
Edit
More Loot Cards, And Finally Something Really Cool
Edit
Nothing on Upper Deck's website about this yet. However, PHD Games (the distributor for the upcoming "Fires Of Outland TCG expansion) is telling everyone the details of the three loot cards that will be available. They are:
-Goblin Gumbo
-A Fishing Chair
-A Spectral Tiger mount!!!!
The next expansion to the TCG arrives 2nd week in August.
Patch 2.2 Goes Live On The Public Test Realms
Will You Be In The WoW Hall Of Fame?
A New Battleground Coming?
A Flying Broom Mount?
Ad blocker interference detected!
Wikia is a free-to-use site that makes money from advertising. We have a modified experience for viewers using ad blockers

Wikia is not accessible if you've made further modifications. Remove the custom ad blocker rule(s) and the page will load as expected.