mp3 download link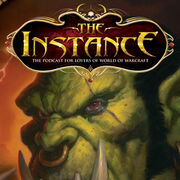 Big News Of The Week
Edit
The Spam Is Gone! The Spam Is Gone!
Edit
Players everywhere are rejoicing this week, as the counter-measures Blizzard took in version 2.1 of WoW to reduce in-game spamming by Chinese gold sellers appear to be working.
To follow their success with the patch, Blizzard is going to court. On the official forums, Blizzard CM Eyonix wrote:
"Blizzard has filed a federal lawsuit against the operators of Peons4hire, a popular gold-selling organization which many of you have no doubt seen advertised. As part of the lawsuit, the operators of Peons4hire have been asked to immediately cease all in-game spamming efforts by all entities and websites under their control."
And if you haven't seen it, check this out: It's the official website of the forthcoming documentary of the same name, where the filmmakers go into the heart of the Chinese gold farming industry. There's a good trailer there, and the movie has been around for a while, because it's being done via distributive means.
Rumors and Scuttlebutt
Edit
The Orphans Of Azeroth Need Your Help
Edit
And there is still time to find a cute kid in Orgrimmar, or Stormwind, or Shatner City, and show them the wonders of the world. We've gotten a lot of questions about what's going on, and we're here to help.
Real-Life Children's Week For Blizzard
Edit
Out here in the real world, Blizzard and the Make-A-Wish Foundation did something quite cool recently, as it was 10-year-old cancer suffer Ezra Chatterton's wish to see behind the curtain of our favorite game company.
Screenshots Are Now In JPG, Rather Than TGA
Edit
But what if I liked TGA? We found a nice config for you:
/console screenshotFormat TGA
/console screenshotQuality 10
This adjusts these 2 lines in config.wtf:
SET screenshotFormat (Can be tga or jpg)
SET screenshotQuality (Can be 1-10)
Drop Of The Week
Edit
You Should Be Dancin', Yeah!
Edit
A clever video superimposing many of the WoW avatars dancing in the same shot as their real-life inspiration was posted eight days ago, and it already has more than a quarter million views:
Ad blocker interference detected!
Wikia is a free-to-use site that makes money from advertising. We have a modified experience for viewers using ad blockers

Wikia is not accessible if you've made further modifications. Remove the custom ad blocker rule(s) and the page will load as expected.