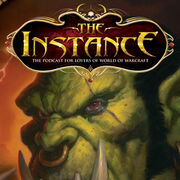 Turpster is away on a work assignment, but Scott and Dills are in the house, with the legendary Curt Schilling, founder of 38 Studios, and no stranger to this program. We hit the late breaking Diablo III 2012 news to start things off!
Big News of the Week
Edit
WoW Magazine calling it quits! After just five issues, the official World of Warcraft Magazine is calling it quits. Future US has posted a notice on the website, and subscribers can either get a refund for the issues they didn't receive, or a voucher for six in-game World of Warcraft pets. Future recommends subscribers who want to keep up with the game in a dead tree format can subscribe to its PC Gamer publication, and it's possible Blizzard may try to publish something itself, though there are apparently no plans for that yet.
The 4.3 Raid beans have been spilled! We get all up in this thing and figure what's what.
Rumors & Scuttlebut
Edit
Patch 4.3: Zarhym clarifies tier 13 drop methods. One of the most intriguing non-story tidbits to come out of the recent flood of patch 4.3 news is the fact that tier 13 will not be purchasable with valor points. If you want your tier 13 set, you will have to raid for it. Zarhym has clarified how this will all work in a forum post.
Drop of the Week
Edit
38 Studios launches a new video THIS MORNING! A must see.
Ad blocker interference detected!
Wikia is a free-to-use site that makes money from advertising. We have a modified experience for viewers using ad blockers

Wikia is not accessible if you've made further modifications. Remove the custom ad blocker rule(s) and the page will load as expected.