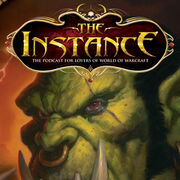 T and Dills are traveling, but that does NOT stop us from recording a show anyway!
Big News of the Week
Edit
Nerfing Firelands! It's happening. Did it seem faster this time around? All these amazing tier retrospectives really makes me appreciate the first set! MMO champion has them all up, and its a great guide to what you may want to transmogrify.
PayPal for Diablo III and Battle.net! We're pleased to announce that in most regions, PayPal will be our payment-service partner for the Diablo III auction house, allowing players who trade with real-world currency the ability to cash out the spoils of their battle-torn adventures via a PayPal account.
Rumors & Scuttlebut
Edit
World of Warcraft movie gets The Dark Knight Rises producer! Now it seems that Thomas Tull, who is currently the executive producer on, the Christopher Nolan movie, The Dark Knight Rises is set to be producing World of Warcraft the movie. This can only be good for the film, which has the world waiting with intense anticipation.
Drop of the Week
Edit
Blizzard's New Music Site! The music from our games is now available online. You can download full albums or individual songs, and you can also listen to samples for each track. You'll also find additional information on each soundtrack's details page if you want to learn more about the making of these albums. Check them out now!
Ad blocker interference detected!
Wikia is a free-to-use site that makes money from advertising. We have a modified experience for viewers using ad blockers

Wikia is not accessible if you've made further modifications. Remove the custom ad blocker rule(s) and the page will load as expected.