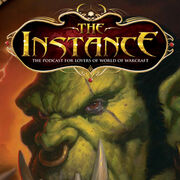 Opening Comments
Edit
We start things off talking about the state of PVP and what Dills is finding fun on that side of the game lately.
Big News of the Week
Edit
Diablo 3 to feature player-to-player real money auction house for virtual items. Diablo 3 will sport a couple of in-game auction houses to sell items from player to player. One will be run entirely with in-game gold (very similar to the current WoW Auction House), and one will let players sell and buy items with actual money. We have a BIG analysis of this eventuality, and what it might mean for WoW in the end.
The BlizzCon 2011 Virtual Ticket is now available for purchase around the world!
Rumors & Scuttlebut
Edit
Blizzard just trademarked a very interesting "Mists of Pandaria". And we talk a bit about this: World of Warcraft lost another 300,000 Subscribers last quarter.
Drop of the Week
Edit
The RAID finally gets a premier date! (Aug. 6th 2011), is the live stream event for The Raid documentary film. We hope that you can join us!
When: Saturday, August 6th, 2011 6 PM PST Where: Gamebreaker.tv, Curse.com, and MMO-Champion.com What: There will be a pre-show interview with director Kevin Michael Johnson, a screening of the entire film, and a post-show with special guests and Q&A.