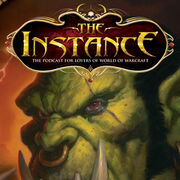 Big News of the Week
Edit
Cross-Realm Dungeon Finding Coming Soon. But it'll cost ya. And according to Blizzard, everyone will come back from Rift eventually. We talk about it.
Rumors & Scuttlebut
Edit
Capping Mastery Harder in 4.2. We are in the process of trying some different numbers for various talents and mechanics on the PTR, with the goal of making it harder (or impossible) to cap mastery. What we want to avoid is making mastery worthless or causing other undesirable effects. If we are successful, we will adjust the other tanks to be relatively balanced with paladins again. If we aren't successful, we know what the fall back position is (basically what we have now). This according to Blizzard.
We also talk about the latest Professions Q and A.
Drop of the Week
Edit
The ex-Blizzard dev hopful, Hellgate London, goes free to play! "Circa 2007 Hellgate: London was a wildly anticipated massively multiplayer action RPG. The development team responsible for the game was headed by a group of ex-Blizzard Entertainment employees who had worked on the Diablo series, and fans were hoping they could translate that same kind of addictive gameplay into the online space.
Unfortunately, the game suffered a rocky launch. Patches to fix Hellgate's numerous (if not entirely atypical for the genre) bugs were announced and then never released. Fans began losing faith in the developer, and many jumped ship back to MMO stalwart World of Warcraft."
Ad blocker interference detected!
Wikia is a free-to-use site that makes money from advertising. We have a modified experience for viewers using ad blockers

Wikia is not accessible if you've made further modifications. Remove the custom ad blocker rule(s) and the page will load as expected.