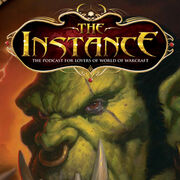 Big News Of The Week
Edit
Blizzcon All Over Your Face!!
Edit
Unless you were under a rock the last few days, you know exactly what we and everyone else are talking about right now – Blizzcon. No other individual game company has the uniform fanbase to justify something like this. It's Blizzard's big show, it's the fourth year that they've put on Blizzcon, and this one was the biggest they've ever produced.
Rapid Fire Rumors And Scuttlebutt!
Edit
We have a new Worgen cinematic!
We have a new login screen!