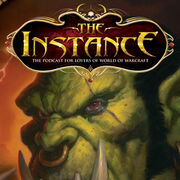 Big News Of The Week
Edit
Another Year, Another Arena Tournament
Edit
Blizzard announced the 2010 North American arena tournament this week, and put forth nearly the same template as last year, with a few small changes. The arena tournament is a competition based on the Arena System in World of Warcraft. If you register for the tournament, you will be competing on regional tournament servers — separate from the live servers — for an opportunity to advance and play at the live events and win prizes. The cash prize package for the tournament amounts to more than $200,000.
Rumors And Scuttlebutt
Edit
Look All You Want, But Don't Touch
Edit
Would you take a look at that? Blizzard launched a website that robbed millions of people of hours of their lives this week: The Concept Art Gallery. It's a look back through Blizzard's artistic history for at least 15 years of color, black and white, pencil, CG, you name it. It's truly remarkable.
Town Cryer
Edit
Magro of Garona writes: I have a farming toon who is an herbalist and a miner. Is there a way to have "Find Herbs" and "Find Minerals" both active at the same time? If not, is there an easy way to switch between the two via key binding or macro?
Leonard S. writes: I am an American high school student on a study abroad scholarship in China. I would love to keep up with your podcasts, but neither the archive.org feed nor the itunes feed work.
Is there any way to get my fix of The Instance from this place?
Drop Of The Week
Edit
We Could Do This Every Week
Edit
After our Drop Of The Week last week, we got all manner of suggestions for this week, and none of them were so full of win as Pug Checker.com. You want to know at a glance whether or not the healer that you just picked up has ever even run Pit of Saron? Just hit up pugchecker.com, and you can have just the facts, ma'am.
Giveaways Rule!
Edit
As we announced on The Instance #185, we're giving away a 30-day WoW play card this week. Listen to find out if you won, and listen to find out how you can win the new prize we're awarding to one lucky listener this week!
Ad blocker interference detected!
Wikia is a free-to-use site that makes money from advertising. We have a modified experience for viewers using ad blockers

Wikia is not accessible if you've made further modifications. Remove the custom ad blocker rule(s) and the page will load as expected.