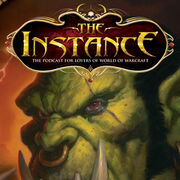 Big News Of The Week
Edit
3.3.3 Is Like Saying The Same Thing Repeatedly
Edit
It went live to the world on Tuesday, and while it may not have had a name and accompanying video, patch 3.3.3 shook up the World Of Warcraft in so many key areas that we don't have time to talk about them all.
Blizzcon Is Like, Only Seven Months Away
Edit
They surprised us with the official announcement just this morning that the now-annual mecca for WoW players will occur again in October, specifically on Oct. 23 and 24 of this year.
Rumors And Scuttlebutt
Edit
Community College Is Like Outland
Edit
Clearly defined goals and fair, incremental rewards are two game design techniques that could motivate the 'gamer generation' in the workforce, according to one US academic. Lee Sheldon of the Indiana University believes managers may have to rethink how they engage the next generation entering the mainstream workforce. He's a gamer, game designer and assistant professor at the university's department of telecommunications. He said "As the gamer generation moves into the mainstream workforce, they are willing and eager to apply the culture and learning techniques they bring with them from games."
Guys Like Girls, And Girls Like Money
Edit
At least, that's what we've heard. The widespread belief that there are no girls on the Internet is taking a turn down a dark alley this week, as a new social service called GameCrush launched with the hope that all you guys are willing to pay for the opportunity to play with girls.
Town Cryer
Edit
Holmespally from the Quel'dorei server writes: I've gotten most of my epic gear via pvp rewards. I know it's not ideal for pve, but would you guys consider this gear okay for randoms?
Drop Of The Week
Edit
Getting Together With Nerds Is Like Nerdtacular!
Edit
Tickets went on sale this week for the annual Nerdtacular, this fun little event I've been putting on for the last few years, and this year is going to be our biggest Nerdtacular yet! It's all going down May 8, just six weeks from now, in Salt Lake City, where we're going to be filling a big movie theater and watching Iron Man 2 on the weekend of it's huge release, gathering together to meet and greet, and partying the day away nerd-style.
Ad blocker interference detected!
Wikia is a free-to-use site that makes money from advertising. We have a modified experience for viewers using ad blockers

Wikia is not accessible if you've made further modifications. Remove the custom ad blocker rule(s) and the page will load as expected.