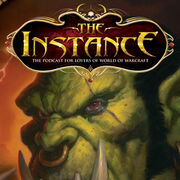 Big News Of The Week
Edit
There's Nothing Sexier Than A Good Statistic
Edit
This week, Blizzard gave us a complete essay on numbers changes coming to the game with Cataclysm. There are apparently going to be big numbers, and little numbers, and if Blizzard has their way, they're going to make a bit more sense than they currently do. Eyonix started the big post on their forums with the following quote: Our ultimate goal is make gear a more interesting (and less confusing) choice by making each stat valuable to more players. While the reasoning behind some of the following changes may be clear, we understand that you may have questions about some of the less obvious alterations. The goal is that classes will want to wear the gear intended for them.
Rumors And Scuttlebutt
Edit
Five Creepy Ways Video Game Designers Are Trying To Get You Addicted
Edit
That's the crazy title of an article by David Wong on Cracked.com today, and it's a doozy. The psychological impact of playing video games has been studied for decades, but only recently has the audience began to catch on to the complexities of what encourages them to buy a game, or play a game into the wee hours of the night, or pre-order the next game.
Town Cryer
Edit
Jim writes: I was wondering what the economy was like on your server? I blame Gold Sellers and Gold buyers for the inflation of level 264 gear going for 15K plus and the damn "Battered Hilt" scaling the top of the charts at 30K a pop! Do you know if Blizzard is planning on addressing the issue?
Tymonger P. writes: What is the best website to get information about being the best healer?
Drop Of The Week
Edit
They Finished The Mosaic
Edit
We've mentioned it a few times over the many years and years that Blizzard has been working on their Battlecry mosaic, and we will now talk about it for the very last time. The Mosaic is complete!
Ad blocker interference detected!
Wikia is a free-to-use site that makes money from advertising. We have a modified experience for viewers using ad blockers

Wikia is not accessible if you've made further modifications. Remove the custom ad blocker rule(s) and the page will load as expected.