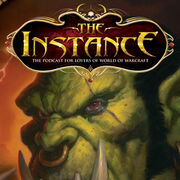 Big News Of The Week
Edit
Starcraft 2 Beta Makes All The Girls Squee
Edit
Blizzard used their Facebook page this week to announce that a lucky few will be beta testing Starcraft 2 before the end of this month. And there are really only two weeks left in this month! How cool is that?
In the Activision quarterly earnings call this week, Mike Morhaime confirmed that Cataclysm will be released in 2010. Many analysts noted that it has been 12 years since Blizzard released two games in the same year. We noticed that Blizzard has only released three new titles in the last 6.5 years.
Love Is In The Air, Only Different
Edit
The most-pink yearly holiday in-game is going on right now, and it has been freshened up.
Rumors And Scuttlebutt
Edit
Blizzard May Or May Not Have Changed Course, Maybe
Edit
Players have often wondered whether Blizzard was binding themselves too tightly to getting the Cataclysm expansion released by mid-year, in light of their statement that the most recent content via patch 3.3 would be the last major content added to the game before the next expansion. Well this week on the official forums, in a thread entitled "3.3.2 – Where next?", Zarhym said, We do have some additional PvE and PvP content and changes we plan to implement prior to the release of the big Cataclysm patch and subsequent retail release of that third expansion. We'll be discussing these new features in more detail in the coming weeks.
Just How Plushy Are We Talkin'?
Edit
And is there a such thing as too plushy? The Pet Store is about to find out! Introducing the Wind Rider Cub and Gryphon Hatchling, the first in a new line of cuddly, crafty critters scheduled to arrive exclusively in the online Blizzard Store in the weeks ahead. Each plush companion will come with a code for a matching in-game, non-combat, account-bound pet to fly by your side in Azeroth. Both Horde and Alliance players will be able to adopt either pet once they hatch in the online Blizzard Store. Keep your eyes on the sky — and the official World of Warcraft website — for more information.
Town Cryer
Edit
Ben A. writes: I just hit 80 on my first character and I know better than to jump headfirst into heroics, so what should I do?
Drop Of The Week
Edit
Exclusive Interview With James Whitehead, II.
Edit
Ad blocker interference detected!
Wikia is a free-to-use site that makes money from advertising. We have a modified experience for viewers using ad blockers

Wikia is not accessible if you've made further modifications. Remove the custom ad blocker rule(s) and the page will load as expected.