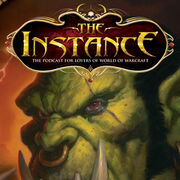 Big News Of The Week
Edit
Faction Changes Abound
Edit
It has now been two weeks since the WoW faction change system went online, and this week we're starting to hear some of the shakeout. The jury is still out on what the faction change service means for WoW, other than the obvious fact that long-lost characters are being brought back into regular play now, but we've got quite a bit of observation to run down.
Rumors And Scuttlebutt
Edit
Is There Something Going On With The iPhone Battle.net Authenticator?
Edit
We're not so sure, but we've gotten three different reports of players having trouble with their iPhone Authenticators. The culmination of this concern came in the form of a post on The Instance forums, titled "Do NOT update your authenticator app!" by Vexia from Spokane, WA, who said "Blizzard released an update for the authenticator. My friend's iPhone happily downloaded the update, and now, his serial number of the app doesn't match the one in his battle.net account. End result – the generated codes don't match = He can't get into his account. Apparently, happened to lots of people. He's having to send a bunch of stuff to Blizz to prove the account is his before they will unlock it… oh, and he has to wait until Monday as well. I'd hold out on hitting that update button on your authenticator app."
Town Cryer
Edit
This episode of The Instance is long on Town Cryer! We responded to more calls and e-mails in this episode than ever before.
We got a great e-mail from Scott K about authenticator security. He wrote: "Since I had a friend go through this, I've learned that to be safe in the event that you lose your authenticator, make sure you make note of the numbers on the back of your authenticator. If you lose it, this will greatly help in having it removed from your account so you can make that next raid. I saved it to a Google Doc."
Drop Of The Week
Edit
Warcraft Legends, Vol. 5
Edit
The fifth and final volume of Tokyo Pop's Warcraft Legends arrived at a comic shop near you this week, with five new chapters, each a different seven-page comic on stories like "First Guardian," the tale of one of ancient Azeroth's most powerful secrets, or just in time for Hallow's Eve: the origin of the Headless Horseman.
Ad blocker interference detected!
Wikia is a free-to-use site that makes money from advertising. We have a modified experience for viewers using ad blockers

Wikia is not accessible if you've made further modifications. Remove the custom ad blocker rule(s) and the page will load as expected.