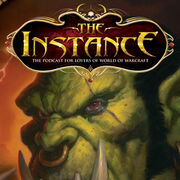 Big News Of The Week
Edit
Take Faction!
Edit
Blizzard went live this week with their faction change service for WoW, allowing players to change their Horde character into an Alliance member, and vice versa. For only $30 US dollars, plus any taxes depending on your location, you can now make your Orc Hunter into a Night Elf or Dwarf Hunter, not that anyone would want to do *that*.
As we previously reported, in the Faction Change service, you are given the ability to choose which race your character becomes, with the absolute restriction that the target race must utilize your class in the first place. This is going to get a lot more complicated down the road, when a bunch of new race/class combinations are added to the game, but for the time being, your Human Paladin can *only* become a Blood Elf. And that's a nice improvement, anyhow.
Check out the Blizzard FAQ here.
Rumors And Scuttlebutt
Edit
Here Is An Excellent Idea
Edit
We got an e-mail this week from Heath M., aka Bloomindraal from an unspecified realm. In it, Heath wrote: "So with the latest expansion announcement comes the latest round of hacking scams. People are getting caught out with fake Catacylsm beta testing sites, the lure of free mounts with in-game whispers and much more. If Blizzard truly was against hackers and gold sellers they could put an end to it with one singular act. Ship ALL copies of Catacylsm with an authenticator. All the accounts are going to be converted to Battlenet anyhow."
Town Cryer
Edit
Want a link to that XT-002 song from the last two episodes?
Drop Of The Week
Edit
Echoes Of War To Echo From Your Stereo
Edit
The new re-issue of Eminence Symphony Orchestra's two-disc Echoes of War: The Music of Blizzard Entertainment standard edition has now arrived. The album features 15 unique arrangements, with several pieces from the yet-to-be-released StarCraft II and Diablo III. Ninety minutes of music are featured in all, with bonus tracks arranged by special guests including the critically-acclaimed composer Kow Otani. The new standard edition package, showcasing a redesigned cover art piece, will be available in major retail outlets for $24.98 US. The Legendary Edition is still available online and at retail for $49.98, and comes with a bonus documentary DVD, nine art cards, and a bonus 32-page booklet. You can visit the official Echoes of War website to hear samples and check it out!
Ad blocker interference detected!
Wikia is a free-to-use site that makes money from advertising. We have a modified experience for viewers using ad blockers

Wikia is not accessible if you've made further modifications. Remove the custom ad blocker rule(s) and the page will load as expected.