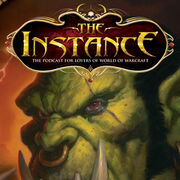 Big News Of The Week
Edit
Secret Secret. I've Got A Secret.
Edit
Patch 3.1 to World Of Warcraft, subtitled "The Secrets Of Ulduar", went live on Tuesday – sort of – along with a whole host of things we've not talked about on The Instance yet. Continuing their practice of treating major patches with production comparable to a full expansion pack, Blizzard blew the doors down with this one.
Rumors And Scuttlebutt
Edit
Noblegarden Back On Track, We Think
Edit
If you look at the World Of Warcraft Events Calendar, the yearly Noblegarden celebration is still marked "date TBA", but the smart money is on the event starting on April 24 – and running for one week, which would make the last day of Noblegarden overlap with the first day of Children's Week.
Wowmatrix Takes It On The Chin
Edit
To celebrate the patch arriving, WoW addon clearinghouses WoWInterface and Curse Gaming decided to put a stop to the WoWMatrix application pulling addon files directly from their sites. They announced the change on Tuesday, and certainly generated a lot of strong sentiment here in our blog.
In The Arena Tournament, It's Go Time!
Edit
The 4th phase of the worldwide 3v3 Arena Tournament is well underway tonight, and Blizzard writer Nebu posted the following on the WoW blog today: "Phase 4 of the 2009 Arena Tournament will be ending next Monday, April 20, at 9:00 p.m. PDT. Please keep in mind that this is the final phase of the tournament; the top eight teams from this phase will be invited to the 2009 Arena Tournament Regional Finals. Participants must remain on their team for the duration of the tournament to ensure prize eligibility."
Town Cryer
Edit
Krista J. writes:
MY husband and I just had to move, since he's a marine it happens. I made sure to tell one of our officers that we would be gone for maybe a week or two. So once we got back on, we find ourselves excluded from rolling on loot and excluded from raids altogether. I really don't think it's fair, since we just got a new lady from some other server that is supposedly awesome and she's onyl been in our guild for 2 weeks and she is being given more priviledge than we are. What do you guys think?
Drop Of The Week
Edit
Getting Some Guidance
Edit
A week ago, Blizzard published a full page of tips on getting achievements. It's not that great. It's what a game producer is expected to say when helping you get along in the game, which is to say, practically no detail. So we decided to find a guide to the game that you might actually need, and we found it. If you've not bookmarked WoWInsider's Guide to 3.1, you will want to do so immediately.
Ad blocker interference detected!
Wikia is a free-to-use site that makes money from advertising. We have a modified experience for viewers using ad blockers

Wikia is not accessible if you've made further modifications. Remove the custom ad blocker rule(s) and the page will load as expected.