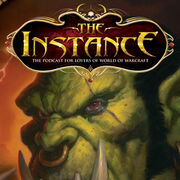 Big News Of The Week
Edit
WoW 3.1 Is Losing Weight
Edit
This week, Blizzard made two announcements stating that they have to drop elements from patch 3.1 in order to get the new version of the game deployed without major issues. First, Nethaera let us know that the expanded and improved Noblegarden Holiday is taking longer than anticipated to launch. Then Friday, Bornakk announced that the Equipment Manager function, which is an in-game replacement for your Outfitter or Itemrack mods, will not be a part of 3.1 as planned. Bornakk said, "Certain issues were encountered with the upcoming Equipment Manager that could not be resolved in time for release with the next content update, patch 3.1. In order to ensure that this feature meets our standard of quality, we will be taking some extra time with the Equipment Manager and it will instead be released some time after patch 3.1. We understand that this feature is a widely anticipated addition and apologize for this minor delay." Outfitter still works, and probably will in 3.1, but there are alternatives:
Rumors And Scuttlebutt
Edit
Blizzard Pulls In The Advertising Award Nominations
Edit
The 4th Annual MI6 Video Game Marketing Awards announced their nominations for their 2009 prizes this year, and Blizzard appears to have gotten six noms:
OUTSTANDING TV OR THEATRICAL AD Ozzy Osborne – "Prince of Darkness"
OUTSTANDING TV OR THEATRICAL CAMPAIGN World of Warcraft 2008 "What's your Game?" TV Campaign
BEST WRAPPING – PRODUCT PACKAGING Wrath of the Lich King Standard Edition
OUTSTANDING OVERALL MARKETING CAMPAIGN World of Warcraft: Wrath of the Lich King Launch Campaign
SHARPEST PEN AWARD – BEST COPYWRITING/TV OR THEATRICAL Ozzy Osborne – "Prince of Darkness"
BEST PRODUCT LOGO DESIGN Diablo 3 Animated Logo
The awards will take place take place during the MI6 conference, which is April 7-8, 2009 at the Grand Hyatt Hotel, in San Francisco.
April Fools Has Come And Gone
As expected, Blizzard set a high hurdle for themselves this year on April 1st, and cleared the bar with ease.
Pimp My Mount – For only 30,000g – and who doesn't have that laying around? – you could have a sweet ride.
Dance Battle System – We always knew that Kael'thas Sustrider was a big dancing queen.
Roleplayed Forum – For eons, the shadowy Kaldorei aspired to dark perfection wielding incredible god-like powers… in their robe and wizard hat.
Diablo III's Archivist – Because the first two Diablo games were too agressive.
StarCraft II's TerraTron – It's big, it's bad, it's… really big.
Town Cryer
Edit
A ton of e-mails this week, and we introduce a new quick-fire e-mail segment that is sure to become a staple of the show.
Drop Of The Week
Edit
MMORPG.com
It's a great place to get your MMO news and reviews. They have been around forever, and we can't think of a better community for those of you who need more MMOs in your life.
Ad blocker interference detected!
Wikia is a free-to-use site that makes money from advertising. We have a modified experience for viewers using ad blockers

Wikia is not accessible if you've made further modifications. Remove the custom ad blocker rule(s) and the page will load as expected.