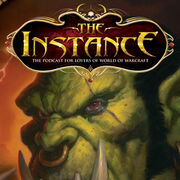 Big News Of The Week
Edit
Surprise! It's The Argent Tournament!
Edit
Blizzard waited until right before the 3.1 public test realms went live this week to drop a big announcement on us – the next patch will not only contain new raids, nerfs, buffs, new quests, dual-specs and A NEW CAR!!!… just kidding about that last one… 3.1 will not only be a big content patch, but it's also coming with a one-time event to top all. We hope. That is, if you have a character above, say, level 77. It's The Argent Tournament, and we've got a first look what this in-game event has in store.
Rumors And Scuttlebutt
Edit
Blizzard Announces Sim-Theme Park Game
Edit
Err, contest. It's a contest! Nethaera announced it on the official forums a couple of days ago, and her post went like this: "What would you do if you could design the Blizzard Entertainment theme park of your dreams? Here's your chance to show us! We're inviting you to illustrate your own original Blizzard Entertainment theme park, complete with rides and attractions based on the Warcraft, Diablo, and StarCraft universes. The most creative and fantastic designs will receive prizes including StarCraft II beta keys, a chance to have their entry displayed at BlizzCon 2009, and more." For more information, head to the contest page or read the official rules.
How To Get The Armored Murloc
Edit
Last week on The Instance, we talked about the start of the 2009 open Arena Tournament, and mentioned that one thing that got everyone listening – loot. On Tuesday, Blizzard CM Aratil made a post in the WoW forums clarifying several points about the Arena tournament. Simply put, folks, you should be participating in PvP madness.
We Said We Were Going To Talk About It
Edit
We've gotten quite a few follow-up inquiries from listeners about our promise to discuss the WoWMatrix controversy. Many of them have been bitter complaints from small-ish mod writers who feel that WoWMatrix is a great killjoy in the WoW modding community. Many have been odes to joy from WoWMatrix users who couldn't imagine playing without the utility. Do we have a solution? Maybe.
Town Cryer
Edit
Matt C. writes:
I am a level 48 Hunter from the Nazgrel server, and I am wondering how can i know whether I'm doing good DPS or not.
Drop Of The Week
Edit
A Heaping Of DPS On Your Plate
Edit
It's the DPS Plate blog, and it caught our eye when Scott was looking for some opinion on the Recount mod. The post of interest is called "Ten Commandments for All DPS", and it's very useful.
Ad blocker interference detected!
Wikia is a free-to-use site that makes money from advertising. We have a modified experience for viewers using ad blockers

Wikia is not accessible if you've made further modifications. Remove the custom ad blocker rule(s) and the page will load as expected.