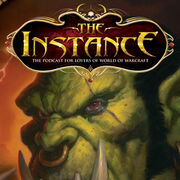 Big News Of The Week
Edit
The Lunar Festival Comes But Once A Year
Edit
Every year, the druids of Moonglade hold a celebration of their city's great triumph over an ancient evil. During the Lunar Festival, citizens of Azeroth have the opportunity to honor their elders, share magnificent feasts, dress up in beautiful garments – and for the first time, earn achievements specifically created for the holiday. This event began on Saturday, January 24, and lasts long enough for us to pick it apart.
Rumors And Scuttlebutt
Edit
Warhammer To Come Out With Live Expansion
Edit
According to an interview Massively.com has with Mythic executive producer Jeff Hickman, Warhammer Online will receive a series of patches over the next few months that they don't want to call "patches", per se. Hickman would like to call them a "live expansion". In the hopes of distancing themselves from all the online games out there that "patch" their product, Mythic has once again blatantly branded something mundane as though it is truly original.
Guess Who's Coming To DPS…er?
Edit
Blizzard CM Ghostcrawler has been omnipresent on the official forums lately, and his latest post as we start to record is a good one. "As far as melee dps goes, we think rogues, cats and Arms warriors are all a little low. We haven't announced specific changes yet but they are coming."
First WoW Came For All Your Free Time
Edit
Now WoW is coming for your soul. A University of Colorado grad student named Theo Zijderveld decided to make it his master's thesis that…well, let's just let Theo speak for himself. "World Of Warcraft can be so absorbing that the physical becomes unimportant." Zijderveld touched of a storm of discussion this week with his "Cyberpilgrims" paper, subtitled "The Construction Of Spiritual Identity In Cyberspace". It's 72 pages long, and focuses on World Of Warcraft, among other games, to make the case that our religion is, well, going to Azeroth.
Town Cryer
Edit
All calls this week. Next week, dozens of e-mails. Dozens, I tell you!
Drop Of The Week
Edit
Another Dimension Coming To The Armory
Edit
3DArmory.com hit the scene this week with a slick flash-based rendering of your character, WoW Armory style. This site says it's in beta, but they could also safely call it alpha, but that doesn't matter! They're on Facebook, so you can take the 3D model of your character with her current gear right into Facebook, and more.
Ad blocker interference detected!
Wikia is a free-to-use site that makes money from advertising. We have a modified experience for viewers using ad blockers

Wikia is not accessible if you've made further modifications. Remove the custom ad blocker rule(s) and the page will load as expected.