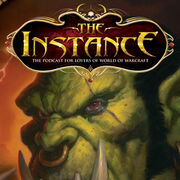 Big News Of The Week
Edit
Pulling The Veil Back On Winter's Feast
Edit
Today is day eight of the eighteen days of The Feast Of Winter's Veil in-game. Blizzard expanded Winter's Veil this year to account for the achievements system, draw players into Northrend, and most importantly, give you even more reasons than before to recover the stolen gifts from the Abominable Greench and rescue that constant hostage, Metzen the Reindeer. Winter's Veil is all about fun, so we decided to spend some time having fun with the various bits of the event that you might otherwise miss, or just plain didn't know about.
Rumors And Scuttlebutt
Edit
Blizzard Needs Money, Turns To Panhandling
Edit
Or, as the argument in favor of it goes, Blizzard decided this week to make a bit better use of some very valuable landscape on the Internet: their WoW forums where hundreds of thousands of eyeballs look every day at pages that are now serving up advertisements for such things as the WoW Miniatures Game and SwagDog. The majority of players we heard from on the subject were either mildly bothered, quite annoyed, or downright apalled. But don't forget, you don't have to see the ads at all.
Felicia Day And The Guild Make The LA Times
Edit
Here's a nice little article in the LA Times about our favorite fictional misanthropes, and some interesting tidbits about The Guild directly from Felicia Day, the much-loved writer, producer and costar of that show.
Town Cryer
Edit
Keith M. writes:
What are your thoughts on Star Trek Online?
Nick M. writes: I was buying a epic speed raptor mount from the vendor in Sen'jin Village yesterday, and I noticed he had 2 low level quests. These quests entailed turning in a Violet or Red raptor for something cooler. How do I get these epic Violet or Red raptors, when was this quest added to the game, and what do I get if I turn in one or both of those mounts?
Drop Of The Week
Edit
Echoes Of War Hits iTunes
Edit
When the Blizzard music super-package Echoes Of War went on sale a month ago, there were some eyebrows raised by the $50 price tag of the legendary edition. This week, Blizzard completed the offering of Eminence performing music from WoW and Diablo 3, among others, by releasing the full track list in iTunes. You can buy Volume One for $5.94. You can purchase Volume Two for $8.91 in iTunes right now. All of the songs are available as ringtones, as well!
And this week, we're giving away a pack of five UpperDeck Loot cards. The pack contains: Footsteps Of Illidan, Personal Weather Maker, Gone Fishin', Papa Hummel's Old Fashioned Pet Biscuit, and Slashdance.
Ad blocker interference detected!
Wikia is a free-to-use site that makes money from advertising. We have a modified experience for viewers using ad blockers

Wikia is not accessible if you've made further modifications. Remove the custom ad blocker rule(s) and the page will load as expected.