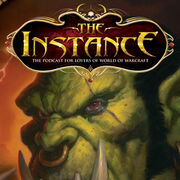 Patch notes and final thoughts on Blizzcon!
Edit
- Connection issues
- Changes we did not expect
- Boss nerfing
- Exotic pets
- The Normal complaining…everyone thinks they are nerfed
- Inscription already to 300
- Diablo III impressions
- XP for PVP?
- Avatars United – Facebook for your in game character.
Ad blocker interference detected!
Wikia is a free-to-use site that makes money from advertising. We have a modified experience for viewers using ad blockers

Wikia is not accessible if you've made further modifications. Remove the custom ad blocker rule(s) and the page will load as expected.