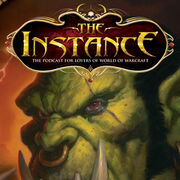 Big News Of The Week
Edit
Human Sacrifice, Dogs And Cats Living Together… Mass Hysteria!
Edit
Blizzard shocked the community this week by implementing character transfers in WoW *from* PVE realms *to* PVP realms. It's a complete reversal of one of their most closely held beliefs: that the gameplay, and therefore the behaviors of the players, on PVP realms are so different that it is unfair to level up a character on a PVE realm and then move that character to a PVP realm.
Rumors And Scuttlebutt
Edit
All My Readings Point To Something Big On The Horizon
Edit
It looks like Blizzard has enabled the PTR character copy utility. This may mean really good news for those who cannot wait for Blizzard to launch 3.0 to the public and hasten the arrival of the 2nd expansion.
Listen… Do You Smell Something?
Edit
Suddenly this week, we started seeing reports that pretty much everyone who signed up for the lottery to gain access to the Beta of Wrath Of The Lich King, and had not yet gotten in, received Beta keys and access to play on the PTRs.
Edit
Somebody Blows Their Nose And You Want To Keep It?
Edit
As expected, the big talent-nerfing patch that follows a long period of beta-testing appears to have arrived. It's build 8926 for those of you keeping score at home, and it appears to have cranked back many effects for many classes on many talents, too many to list here. But the larger question is 'what does this all mean'?
Well, There's Something You Don't See Every Day
Edit
If you've not run WoW in a few days, you might want to do so to get the background downloader running. According to reports we've received from players who have done no beta testing, the total download is going to be one gigabyte of data.
Town Cryer
Edit
Matthew C. writes:
I came to WoW, after being out of MMOs for a few years, after the Burning Crusade. I have had an interest in running some of the old world content, especially as I level a character, but no one seems interested… Is this a common occurence? should I even worry about never getting to see some of the older instances?
Drop Of The Week
Edit
No Human Being Would Stack Books Like This
Edit
As the Lich King's plague of undeath ravages the human kingdom of Lordaeron, a mighty blade is forged from a dark orb. In the hands of Highlord Alexandros Mograine, the blade will become legend. In time, both blade and man will become… Ashbringer.
In anticipation of the upcoming World of Warcraft: Wrath of the Lich King expansion, Wildstorm and Blizzard Entertainment have created a four-issue miniseries chronicling the Ashbringer's tale, written by Blizzard's Micky Neilson and featuring art by Ludo Lullabi and Tony Washington.
Check out the preview pages now
Visit Wildstorm for more information
Locate a nearby comic store
Subscribe to the ongoing series directly
Ad blocker interference detected!
Wikia is a free-to-use site that makes money from advertising. We have a modified experience for viewers using ad blockers

Wikia is not accessible if you've made further modifications. Remove the custom ad blocker rule(s) and the page will load as expected.