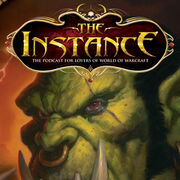 Big News Of The Week
Edit
Blizzard Brings The Tunes
Edit
Just when you thought you'd never hear a WoW Soundtrack story called the big news of anything, Blizzard unexpectedly got the soundtracks from StarCraft, Diablo II, Warcraft III, World of Warcraft, and The Burning Crusade all published for sale on iTunes this week, and the clamor has been impressive. But what made the move even better? Discovery Download placed the overture from the forthcoming Diablo 3 into iTunes for free for a week. That week ends in two days, presumably on September 8th!
Competitive Gaming This Weekend
Edit
The 2008 North American and European Warcraft Finals will be taking place this weekend, September 6-7, in Boston, Massachusetts, and Madrid, Spain. These events will feature the top eight qualifiers from the 2008 World of Warcraft Arena and Warcraft III tournaments for their respective regions. Attendees will also have the opportunity to try out demos of Wrath of the Lich King and StarCraft II on-site. Admission is free, so come by and check it out if you're in the area.
Rumors And Scuttlebutt
Edit
Stop Trying So Hard To Get To 80
Edit
Tigole posted on the official forums yesterday that Blizzard has "decided to remove the titles for the Realm First Feats of Strength that are associated with reaching level 80. We've also removed the titles associated with the Realm First Feats of Strength associated with gaining 450 skill in the professions and secondary skill. Lastly, we've removed the title associated with Realm First to accomplish the Northrend Vanguard achievement."
Town Cryer
Edit
TyrionTheImp, a Gnome Mage on the Coilfang server writes:
Edit
I have a question thats been buggin me for the past year. Where do you get the commendation signets that the guys in stormwind and ironforge (and other cities I guess) with the blue question marks are asking for. I thought those were from battlegrounds but I guess not.
Drop Of The Week
Edit
Everyone Can Go To Blizzcon, Sort Of
Edit
DIRECTV has just announced further details for their pay per view package of BlizzCon coverage, and that the special promotion offering it free with a new subscription is now open. New DIRECTV subscribers in the US who sign up for DIRECTV by September 30 through this website or 800-728-9375 will receive the package for free, while existing DIRECTV customers will be able to order it for $39.95 beginning on September 28. For full details, check out the official announcement, or head over to the BlizzCon site.
Ad blocker interference detected!
Wikia is a free-to-use site that makes money from advertising. We have a modified experience for viewers using ad blockers

Wikia is not accessible if you've made further modifications. Remove the custom ad blocker rule(s) and the page will load as expected.