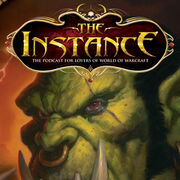 Big News Of The Week
Edit
Warhammer Online: Age Of Reckoning Has Gone Gold
Edit
While we were out, EA Mythic announced that the long-awaited WoW-slayer Warhammer Online will finally be hitting stores on Thursday, September 18. This is big news because it's been over two years since we first started seeing WoW guilds disbanding with the notice "waiting for Warhammer" posted on their websites, and it's go-time. Pretty much anyone who wants to be playing Warhammer Online is already doing so, and the reviews are mixed, as are the predictions.
Rumors And Scuttlebutt
Edit
Blizzard's First Mobile Offering Is Going Nowhere
Edit
Blizzard decided to do something with mobile.blizzard.com this week, launching a store where, once you're finished being overwhelmed, you can buy wallpapers and ringtones for your phone. We've got a litany of issues with this.
The New Calendar System Is Coming Early
Edit
We originally thought that Blizzard's big addition to the UI via an in-game calendar was coming with the Wrath expansion only, but we now understand that Blizzard is adding the functionality to the pre-Wrath 3.0 patch, which at this point, is probably only a couple of months away.
Better Graphics In WoW? Yes and No.
Edit
In two consecutive exclusives with WorldOfWar.net, WoW Lead Producer J. Allen Brack has finally given us some meat to chew on with regard to graphical updates in the whole game, post-Lich King.
Drop Of The Week
Edit
Make A Machinima, Win A Machin
Edit
Dell announced their WoW Machinima Contest this week, and it's a doozy. All you've got to do is create a new, never-before uploaded-to-any-other-site machinima in WoW, featuring their XPS M1730 WoW Edition notebook, and you could win your very own XPS M1730 WoW Edition notebook! Their 2nd and 3rd place prizes are pretty good, too – a bundle of the best Logitech keyboard, mouse and speakers for 2nd place and a keyboard, mouse and WoW Action Figures series for 3rd place.
Ad blocker interference detected!
Wikia is a free-to-use site that makes money from advertising. We have a modified experience for viewers using ad blockers

Wikia is not accessible if you've made further modifications. Remove the custom ad blocker rule(s) and the page will load as expected.