mp3 download link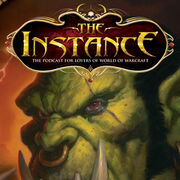 Big News Of The Week
Edit
The 2008 World of Warcraft Arena Tournament Is Underway
Edit
Within a structured format comprising two six-week-long qualifying rounds, players will battle on special tournament realms purely dedicated to the competitive format of 3v3 Arena matches. The characters used on these realms are new level 70s that you create, decked to the brim with PvP armor and weapons. The top teams from each qualifier will battle in regional live events, culminating in the global finals, which will feature a total prize pool of $120,000 — $75,000 of which will go to the grand-prize-winning team! Tournament registration is open to any active World of Warcraft account. Registrationcosts one payment of $20.00, which grants one World of Warcraft account access to the tournament realms for the duration of the six-week tourney. Players will be able to create up to three new characters on these realms, instantly level them to 70, and deck them out with a full set of PvP gear. Then form your new 3v3 team and enter the Arenas, where a whole new level of competitive play awaits you.
Rumors and Scuttlebutt
Edit
Blizzard Celebrates Their Biggest Holiday Of The Year
Edit
# New World of Warcraft Hero Class: Bard
# New StarCraft II Unit: Tauren Marine
# World of Warcraft on a Console
# Diablo Loot Piñata
Keep It Short And Win A Lot
Edit
Penny Arcade is giving away a big pile of loot from Upperdeck. We're talking about "four boxes of boosters, tournament playmats, a Winterveil collector's box, deckboxes, sleeves, two binders, three raid decks, three starter decks, and one of these awesome dice chest things." But that's not all – each of the three winners will get an X-51 Nether-Rocket card! All you have to do is "write a short story, set in World of Warcraft, and this story must be precisely ten words long."
Town Cryer
Edit
Stormclaw from the Alexstraza Realm writes:
First Question: What class is the best to tank a spell caster boss/pure melee boss/hybrid boss with?
Second Question: What class, would you say from personal experience, is the best overall tanking class?
Third Question: What class is the best at tanking multiple monsters at once?
Fourth Question: What is the best class at tanking Gruul in the Gruuls Lair?
Fifth Question: In your opinion, would you say a Druid tank is necessary for the Morgrim Tide-walker fight in Serpent Shrine Cavern?
Alkali from Skywall writes:
For all of us offensive casters out there, could you please discuss the differences between Spell Hit and Spell Crit. More importantly, how do you feel is the best way to optimize these stats since you can receive them as either an enchant and/or from specific gems? Example: When enchanting gloves, do you take Spell Strike(+15 Spell Hit) or Blasting(+10 Spell crit)? When slotting a yellow gem, do you take Gleaming Dawnstone(+8 spell crit) or Great Dawnstone(+8 spell hit)?
Ad blocker interference detected!
Wikia is a free-to-use site that makes money from advertising. We have a modified experience for viewers using ad blockers

Wikia is not accessible if you've made further modifications. Remove the custom ad blocker rule(s) and the page will load as expected.